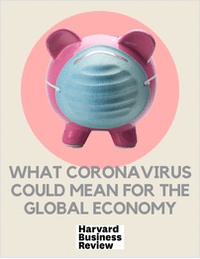 Coronavirus and the Global Economy
Free book for a limited time!
Growth, recovery, and whether there will be a lasting structural impact.
Description:
Having largely ignored Covid-19 as it spread across China, global financial markets reacted strongly when the virus spread to Europe and the Middle East, stoking fears of a global pandemic.