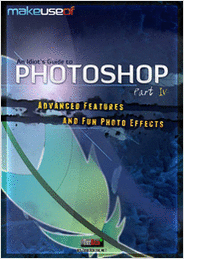 An Idiot's Guide to Photoshop: Part IV
Free while supplies last!
Explore Adobe Photoshop's advanced features and fun photo effects.
Description:
In this guide you will learn how to make use of some amazing features that came with CS5, such as Content-Aware and Puppet Warp, along with some tools that came before CS5. Also you will learn how to create a basic animation in Photoshop and how to use it to create a morphing effect.