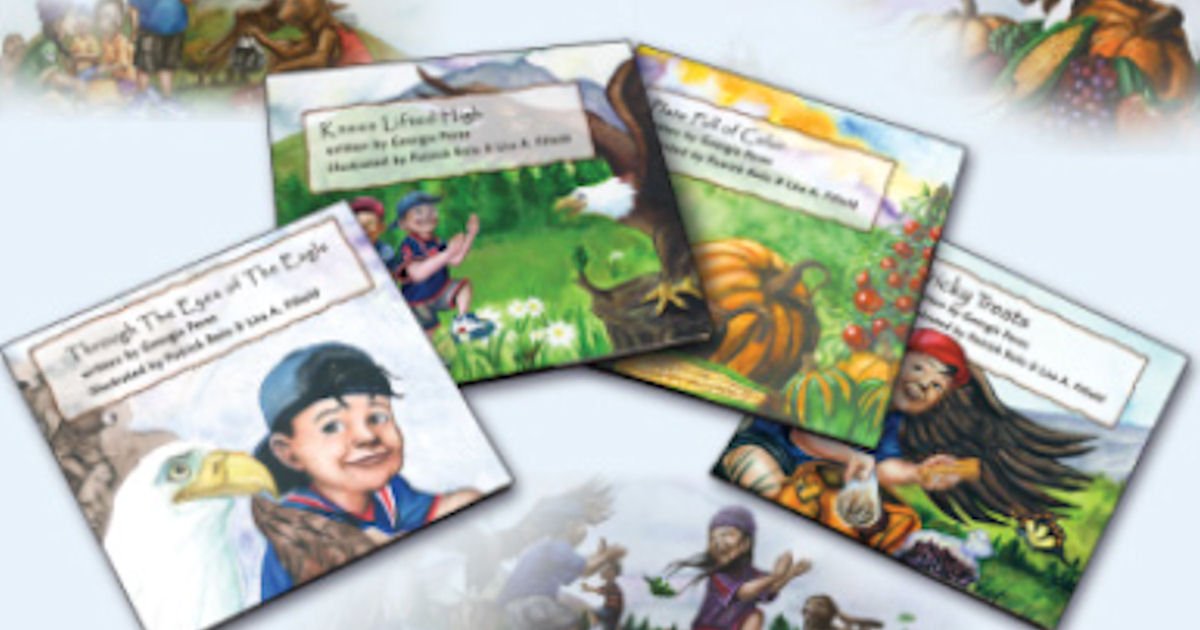 Eagle Book Series for Grades K-4
Free while supplies last!
Four free children's books written by Georgia Perez.
Description:
The Eagle Books for early readers in grades K–4 are a series of 4 books written by Georgia Perez with illustrations by Patrick Rolo and Lisa A. Fifield. These books follow Rain That Dances and his friends, Thunder Cloud, Little Hummingbird, and Simon, as they learn about traditional ways of being healthy from a wise eagle and his animal friends. The books promote type 2 diabetes prevention by encouraging young readers to be physically active and eat healthy foods.
Instructions:
Click on the dropdown menu that states 'Material Type' and choose 'Book'. In the box that states 'Search For Text' insert the code: 997956 for book 1, 998265 for book 2, 998449 for book 3, and 998450 for book 4. Then, enter 1 in the quantity, add to cart, and check out on the right-hand side of the page.