Suncoast Center for Community Mental Health Homeless …
Comment on Florida Homeless Emergency Services by Broward County, Florida.
Suncoast Center for Community Mental Health Homeless Outreach Support Team (HOST)
HOST provides services to people in the southern half of Pinellas County who are homeless and have a mental illness. Outreach services are a key component of the program. Outreach is provided in nontraditional settings such as soup kitchens, parks and shelters. The target populations are individuals with mental illness and/or co-occurring mental illness and substance use disorder, who are homeless or at risk of becoming homeless.
For information, please call 727-327-7656.
---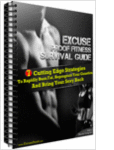 Excuse Proof Fitness Survival Guide
Request yours free
7 cutting edge strategies to rapidly burn fat and reprogram your genetics.
---
Broward County, Florida Also Commented
Re: Florida Homeless Emergency Services
Hope South Florida provides hope for homeless and hurting families through services and partnerships with the Christian community. Learn more.
---
Re: Florida Homeless Emergency Services
Broward Housing Solutions provides quality, permanent and affordable housing opportunities to meet the needs of lower income or homeless people with disabilities who also have mental illness. Learn more.
---
Re: Florida Homeless Emergency Services
Broward Partnership Wish List
Items needed:
Unexpired canned and dry food
Personal hygiene items for adults and children
Shampoos, soaps, lotions, toothbrushes, toothpaste, and deodorant
Good quality professional clothing and shoes for men and women
Infant and children's clothing
Diapers and unopened infant formula
New underwear and socks for adults and children
Donation Drop-Off
Broward Partnership
920 NW 7th Avenue
Fort Lauderdale, FL 33311
Monday through Sunday 7 AM to 7 PM
---
Recent Comments by Broward County, Florida
Re: The Liberal Media Industrial Complex
The Liberal Media Industrial Complex, by Mark Dice
"Mark Dice has the courage and fortitude to stand up to the satanic forces that have encroached upon our political and media institutions." – Mark V.
---
Re: Website Hosting

Bluehost Web Solutions
$3.95/month
Free domain, free site builder, 1-click WordPress install, and 24/7 support.
---
Free High-Protein OHi Superfood Snack Bars
Protein bar options can be somewhat limited for people who try to eat a plant-based diet. These contain a mixture of seeds and nuts that provide 9 grams of protein, plus spirulina and other "superfoods."
---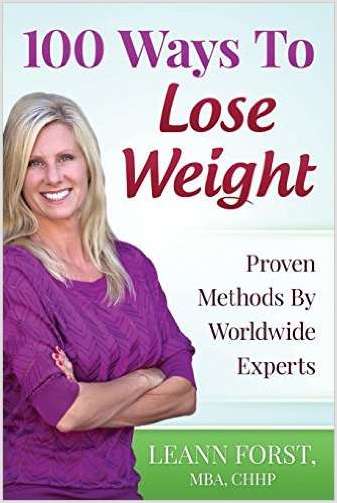 100 Ways to Lose Weight
Free by Groovy Beets
For anyone who is desperate to lose those last few pounds.
Newest:
Broward County Records Search
,
Dentistry From The Heart
,
Free and Low-cost Dental in Florida
,
Broward County Emergency Hotlines
,
Henderson Behavioral Health
,
Parenting Education Programs
,
Free Nutritious Supper Program
,
Dental Schools in the USA
,
An Idiot's Guide to Photoshop: Part IV
,
LOW-COST SPAYING & NEUTERING PROGRAMS IN BROWARD COUNTY, FL
,
Thrift, Secondhand, Vintage and Consignment Shops
,
Free Children's Hair Replacement System
,
Lowering the Costs of Medication
,
It's Refund Season
,
The Children's Services Council
,
Family Strengthening for Special Needs
,
Junior Achievement of South Florida
,
Affordable Healthcare
,
Free and Low-cost Rehab Centers
,
Memorial Urgent Care in Hollywood
,
and more
!
Directory:
Home, About Us, Health, Addiction, Behavioral Health, Camps, Dental Clinics, Eye Exam and Glasses, Florida Clinics, Food, HIV Centers, Government Benefits, Hearing, HIV/AIDS, Mammograms, Mental, Sex Addiction, Lifestyle, Arts and Crafts, Babies, Beauty, Coupons, Instant Printable Coupons, Education, Household, Pet Care & Supplies, Recipes, Samples, Shopping, Publications, Bilingual Books, Books, Broward County Library, Knitting Books, Magazines, Online Textbooks, Public Domain Books, Technology, Electronics, Games, Hammacher Schlemmer, Information Technology, ThinkGeek, Walmart Computers, Walmart Tablets, What's New
e.g. Free Clinics, Free Dental, Free Magazines, etc.