The Property Appraiser is responsible for ensuring the fair assessment (value) of all properties and applying all exemptions. Read more.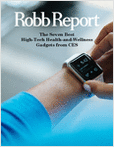 Health and Training Gear
Download free guide
Top 7 high-tech health and wellness gadgets you should be using this year.
Dental Schools in the USA
,
Kellogg's Nutty Delights Bars
,
FREE Eye Exams and Eyeglasses
,
Florida Department of Health in Broward County
,
Free and Low-Cost Dental in Florida
,
Free or Low-Cost Dental in Miami-Dade
,
FREE OR LOW-COST MAMMOGRAMS
,
Free or Low-cost Clinics in Broward County, FL
,
GUM® Brand Coupons
,
Ralph Lauren Pet
,
Free Electric Bill Payments in Broward
,
Free and Low-Cost Spaying and Neutering
,
Free or Low-cost Counseling in Broward
,
Low-cost Behavioral Health Services
,
Free Legal Services
,
How to Survive: Motherhood
,
Fort Lauderdale Health Center
,
The Womanly Art of Breastfeeding
,
FREE Breastfeeding Interventions Guide
,
Breastfeeding Classes and Support
,
and more
!
e.g. Free Clinics, Free Dental, Free Magazines, etc.